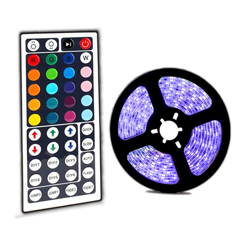 Our classic Remote Control LED Light Tape is the flair that your house is missing. Stick to any flat surface, turn on with the remote, and watch your room transform!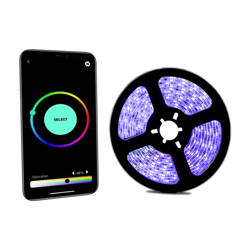 Control the mood of your room using just your smartphone with our BlueTooth LED Light Tape! Dozens of lighting options & 16 million color choices will instantly light up your life!
Easy BlueTooth Color Control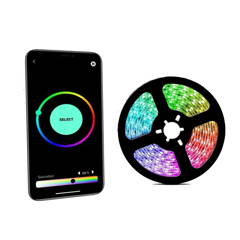 Our DreamLight LED Tape can display multiple colors at once and change to the beat of your music! Perfect for parties, this extraordinary light tape will make all of your friends jealous.
Sync to The Beat of Your Music

Over 120+ Lighting Modes + DIY Modes
'Tis The Season, Our Holiday Sale Is Here! 🎁
Take 60% OFF plus FREE shipping when you buy 2 or more!
Our LED Light Tape is the ULTIMATE addition to your room! Choose between any of three control modes: Remote, BlueTooth, and DreamLight. All of our Light Tape is fully customizable and can be cut & adjusted to desired length, so that you can add the perfect touch to any part of your home!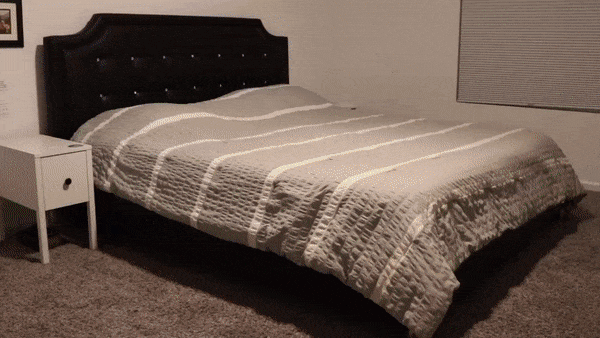 Just Stick, Cut, and Enjoy!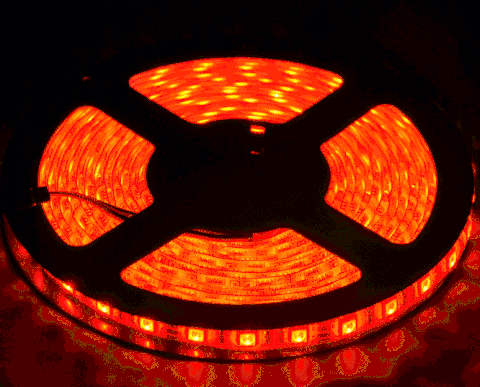 We are happy to accept returns within 14 days of delivery on unused items that still have their original packaging. Please contact us before sending your return.
If you return your unused item within 14 days, you are eligible for a full refund. If you do not want to return your item, or 14 days have passed, you may be eligible for a partial refund.

WARNING: NEVER TURN ON THE LIGHTS WHILE ROLLED UP. THEY WILL OVERHEAT AND BREAK.
Step 1: Planning and Preparing
Measure the length of the area you want to set the lights on.
Clean off any dirt or dust in the area you'll be applying your LED lights.
Step 2: Proper Installation
Gently peel back the plastic on the back of the LED strip to reveal the adhesive.
Apply the beginning of the strip against the wall
Step 3: Power On Your Lights
Connect the controller/receiver to your LED strips using the diagram below

LED Strip and Controller Receiver both have arrows at the connection points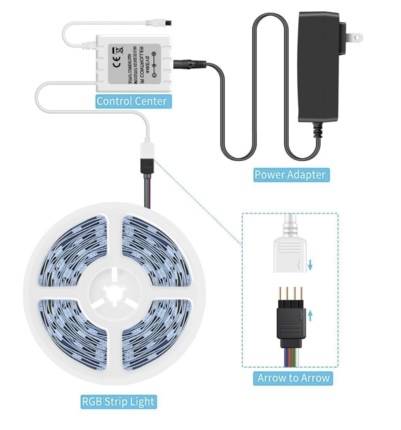 Connect a power supply to the Controller Receiver and plug it into the closest socket
Step 4: Check Your Controller
The remote uses a CR2025 battery, which can be found at any local retailer
Check the remote by pointing it at the Remote Receiver. If nothing happens make sure the battery was not inserted upside down.

Step 5: Enjoy Your New LED Set Up!
For a More Detailed Installation Guide Click Here

Click Here For Shipping Info